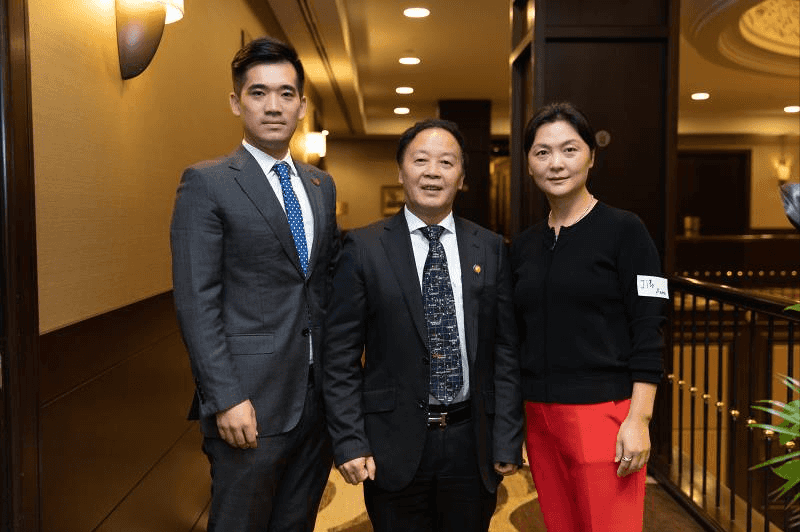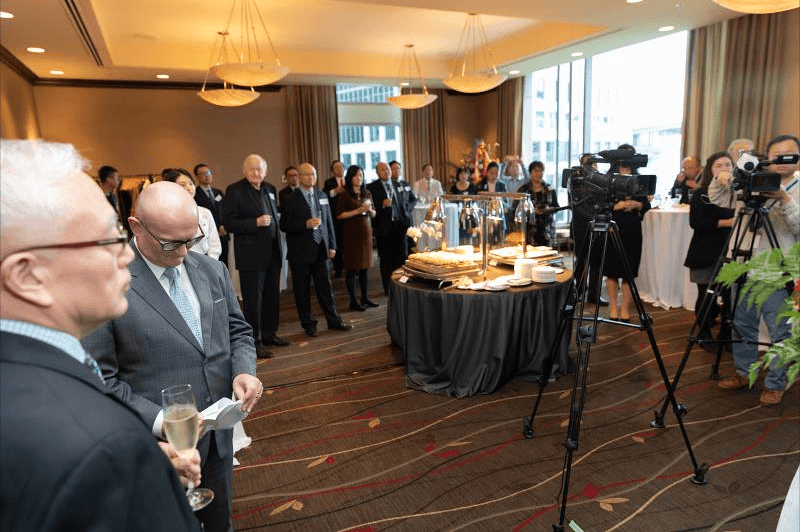 On the afternoon of October 1st, 2018(local time), the opening reception of Capital Equity Legal Group (CELG) Vancouver Office was held in Vancouver's most prestigious hotel----Terminal City Club. At the same time, CELG's first overseas branch was officially opened.




The opening reception was hosted by Ms. Tao Ding, Executive Director of CELG Vancouver Office. The CELG General Director Youxi Chen thanked all the distinguished guests for their presence and support, and introduced the 20-year development history and international development strategy of CELG, and the original intention and business arrangement of seting up CELG Vancouver Office. Subsequently, Julian Dawson and Anthony Zhou, lawyers of CELG's strategic partner -- Bridagehouse law in Vancouver, Canada, expressed their congratulations and welcome to the establishment and strategic alliance of CELG vancouver office and introduced two parties' close Cooperation and co-work arrangements. Mr. Naishun, Liu, the chairman of Canada Dehua International Mining Group Co., Ltd., Mr. Haoyuan, Li, the Executive Chairman of the Chinese Entrepreneurs Society of Canada and the Chairman of China Haoyuan Group Co., Ltd., and other distinguished guests, delivered speechs as a guest representative to welcome and congratulate CELG enters Vancouver, BC. During the break , Chinese Entrepreneurs Society of Canada, Canadian Dehua International Mines Group Inc., Canada Stewart Energy Group officially sign Long Term Legal Counseling Agreement with CELG Vancouver Office.




In addition, more than 50 honorable Chinese and Canadian guests from enterprises and institutions, such as, Canada China Business Council, China Hao Yuan Group, Wan Bridge Group, YUSEI, DLA Piper Global Law Firm (Canada) LLP, Gaopeng & Partners, Wo Yuan Group, Borden Ladner Gervais LLP, Globalway Development Limited, Canadian Regal International Finance Inc., Canadian Maple Leaf Press, Macdonald Commercial Real Estate Services Ltd., Potash Corp of Saskatchewan(POT), PTArchitects, China Eastern Airlines Voncouver Branch, Canada Ningbo Friendship Society, Hallelujah Universal Resource Corp, etc., attend the opening reception.
CELG Vancouver Office is legally registered with the British Columbia Attorney Registration Authority. Our Vancouver office is located at Suite 900-900, West Hasting Street, Vancouver, BC, Canada.
Canada is recognized as one of the most powerful and stable markets in the world. CELG will help clients in Vancouver and British Columbia to succeed, and also help international clients to invest and develop in Canada and actively participate in Canada's economic development. Our client type is broad and covers a wide range of industries, including major sectors of the Canadian economy, such as Energy, Minerals, Infrastructure, Technology, Media and telecommunications, and Real estate.
The famous TV host of Vancouver City TV, Dingguo, who is known as "Canada Baiyansong", gave a three-eposide interview with Director Youxi Chen on China 's rule of law. Mr. Chen introduced the progress of the rule of law in the market economy in the past 40 years of reform and opening up in China, and the legislative and judicial fields. The second eposide was broadcast on the evening of October 1st.
The establishment of CELG Vancouver Office marks the leap-forward development of CELG's slogan of "To be the Dedicated Witness of China's Rule of Law Process, To be the Experienced International Legal Counsel Team, To be the Trusted Advisor to Chinese Entrepreneurs Globally", and enables us to provide efficient, high quality, and responsible legal services to domestic and foreign clients.